Web Developer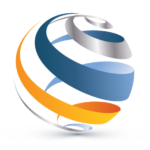 Website Big Data Jsc.
Big Data Inc. is an online data management company which specializes in the area of data organize industry. We require a candidate who is a data lover and is also a web developer. Being a dara lover is quite important to us as we believe only someone that has passion for our work will be able to come up with a good performance.
The main thing we want to accomplish with your assistance is that we want a newer results page which appears after a song is searched for using our service. Working with our dedicated UI designer will be a part of the job. Hence, you would need to be a team player to be able to successfully integrate yourself into the company. We require you to have at least masters' degree in web design and have more than 5 years' experience in the field.
Requirements
A Masters' degree in Website Development
At minimum a diploma in Web Design
You can share this story by using your social accounts: